The first day of ICFF, our first stop was Wilsonart to see the chairs conceived and built by student designers at Appalachian State.  In its 11th year, Wilsonart sponsors and challenges design students to create chairs that celebrate the richness of laminate surfacing materials without the restraints of mass production.  Wilsonart chose the Industrial Design Program at Appalachian State University to host the 2015 challenge.  The theme of this year's challenge was to celebrate the beauty, culture, and history of the Appalachian Valley of North Carolina.
I first talked to Rider Evans about his Triad chair that uses triangles and hexagons to form a sling-like seat supported by a stainless steel rod frame.  These shapes form the shape of the state of North Carolina, with the red triangle representing Boone, where Appalachian State is located.  The triangle motif was also a hallmark of Buckminster Fuller, one of the America's greatest designers of the 20th century, who taught at Black Mountain College in Asheville, NC.  Fuller's geodesic dome was constructed wholly of triangles and hexagons.  I like how Rider placed the Wilsonart laminate in a way that suggests parquet.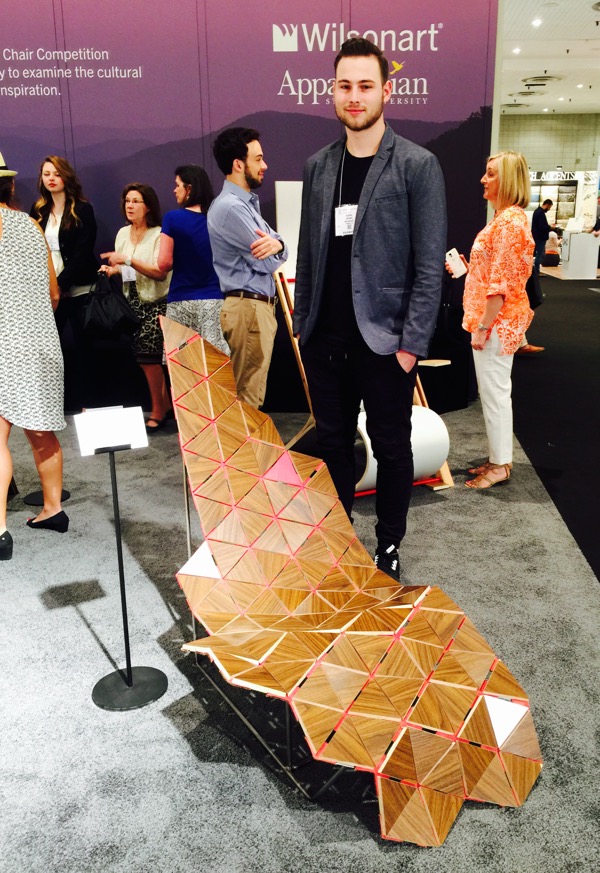 "Hem" as a noun means a border, edge, or margin, but as a verb, it means to confine or enclose.  Lyndsie White created her Hem chair to, "sweep around your body much like the arms of your mother, or the cradle of a front porch."  She spent a lot of time on her motorcycle exploring the Appalachian Mountains and became fascinated with the self-sufficient and hard-working people she met there, as well as the buildings that were weathered yet remained intact.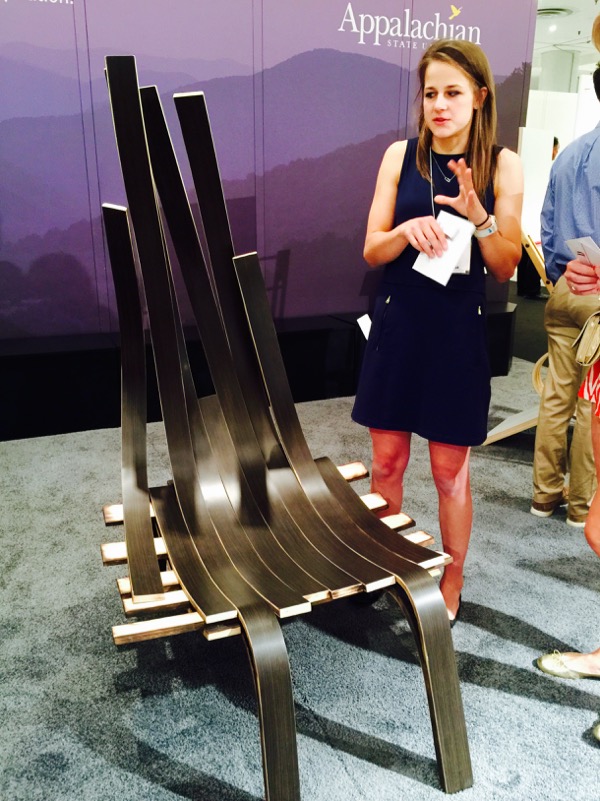 Having grown up in the Blue Ridge Mountains of NC, Alex Ravan was inspired to create his chair Sequoyah by memories of his childhood when he and his father were in the Indian Guides program.  They visited the mountains to learn about the people living both on and with the land.  His rocking chair reflects Cherokee ideology, where Mother Earth, the land, cradles all human life.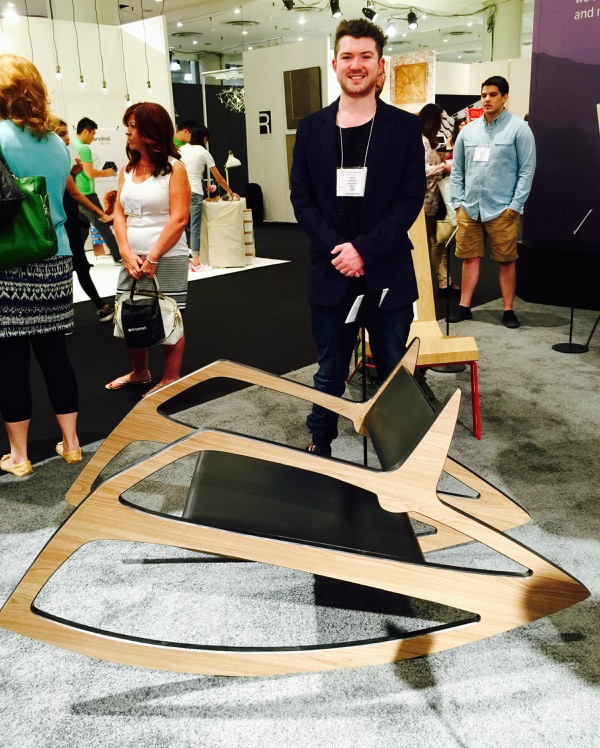 When creating her Advent chair, Bailey Williams was inspired by the Moravian star on several levels.  One reason is because her ancestors built and founded the Moravian community in NC in 1768.  Another is because she's intrigued with its many points and angles and its interplay of light and shadows.  The first Moravian Star was created for a geometry class in 1850; its angles and lengths used as a lesson in math.  Originally the stars were used as decorations during the Moravian Advent season, but now it's common to see them decorating homes any time of year.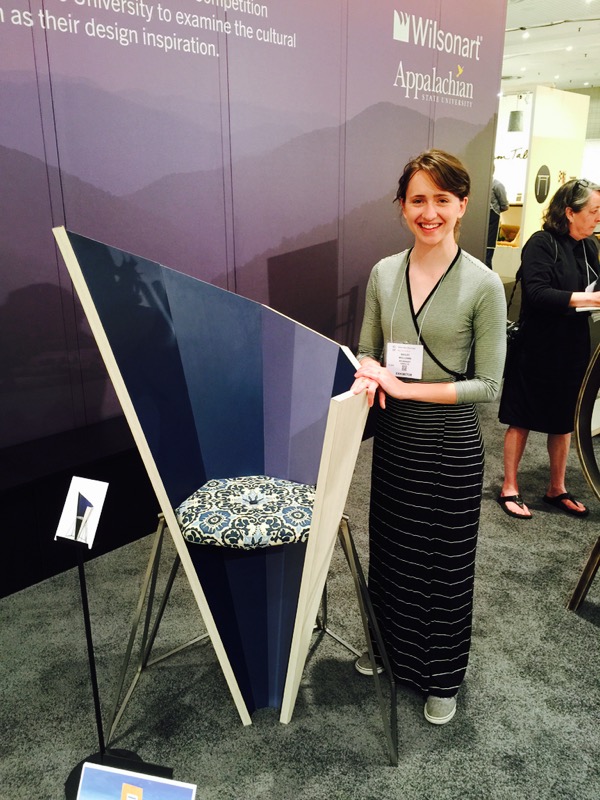 As a hiking enthusiast in the Blue Ridge Mountains, John Walters created his chair to solve a problem.  What do you do with your pack once you're ready to sit?  He figured chairs have backs and shoulders just like humans, so he created the Trek chair to shoulder the load.  He designed a hooking device and put it on the back to accommodate a full backpack.  No need to fling the pack on the floor, now it can hang securely on the chair.  He chose tubular aluminum for the legs much like the framework of a backpack, and the back is slotted to allow both the pack and the hiker to air out.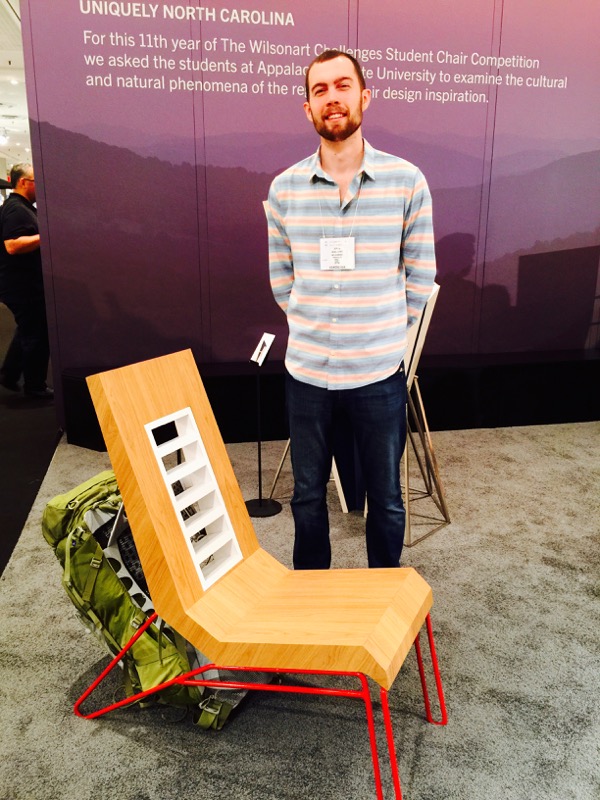 Looming is the name Byron Dollar gave to his chair as it simulates the flow of fabric through a loom.  The frame of the chair symbolizes the shuttle that sends weft threads through warp threads to weave the fabric.  In a larger sense, design involves weaving the physical with the emotional; just as one finds tactile comfort in a favorite shirt, good design finds the perfect fit and balance between man and nature.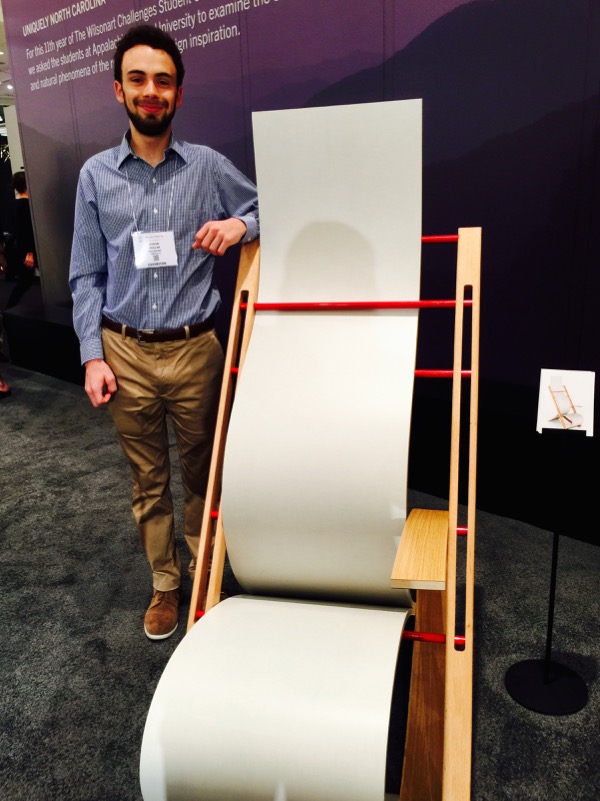 Samantha Lilly's chair Blossom won the Wilsonart Challenge because it embodies the spirit of the Appalachian region through its use of marquetry applied to resemble the flora natural to the area, specifically the blooming Dogwood tree, the state tree of NC.  The Wilsonart Laminate in Persian Cherry provides the appearance of natural woodwork but without the concerns of crafting with genuine hardwood, allowing designers more freedom and the ability to explore original shapes and employ new techniques.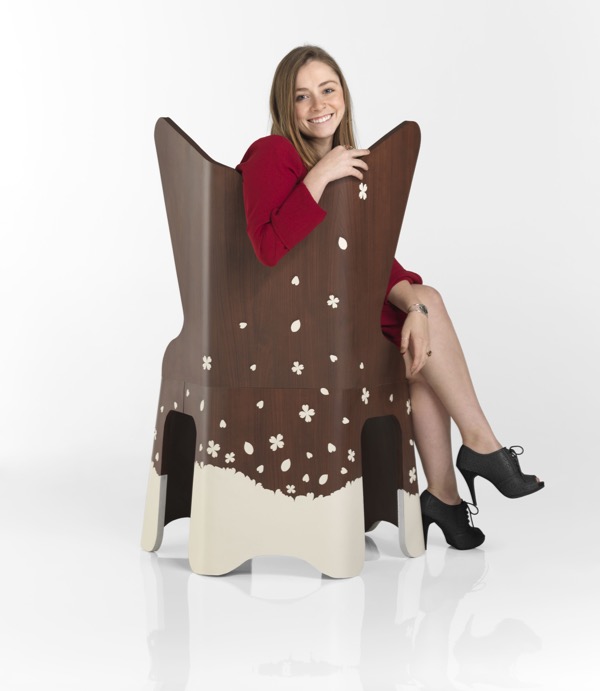 Samantha says she wants to "bring you back to a childhood when a typical day might consist of getting lost in the woods and making believe that magic exists in all variety of flowers and trees."  When sitting in her chair, she wants you to feel as though you are being immersed in nature.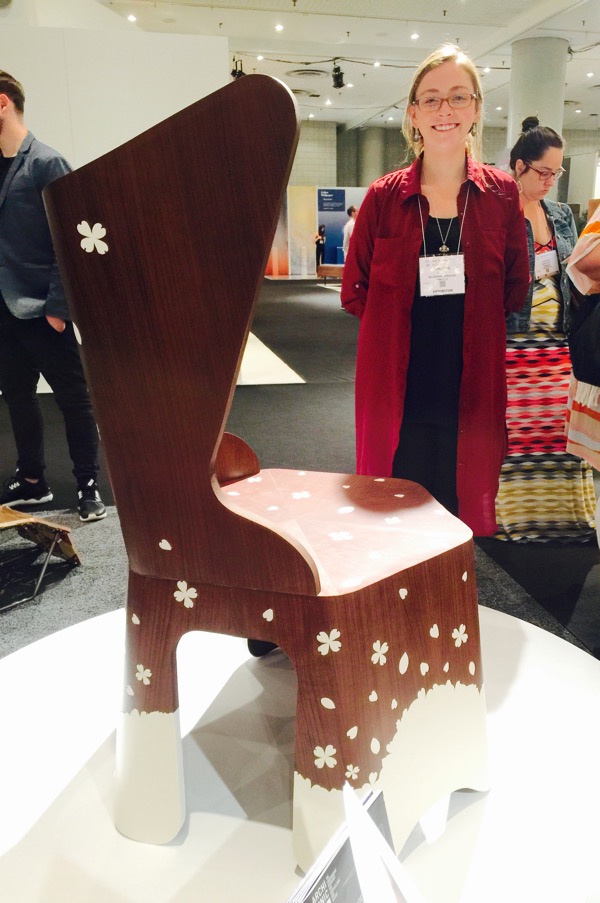 Congratulations to all the student designers (who have now graduated from) Appalachian State, and best wishes as you continue your careers in design!  Kudos to Wilsonart for fostering furniture design in North America!
---
I remember laminate counters in the home I grew up in, but have you seen laminate surfaces lately?  Technology has permitted more sophisticated patterns, to the point where you have to touch them to know if it's laminate or stone.  Here are just a few examples of a new Wilsonart designs:
---
Wilsonart x You Custom Design Service is an exciting new program that allows designers, architects, and specifiers to quickly and easily create their own signature designs in laminate counters, wall panels, tables, work surfaces, case goods and more.  You can have your own design on just one piece, or hundreds, in a surprisingly short 2-3 weeks after artwork file approval.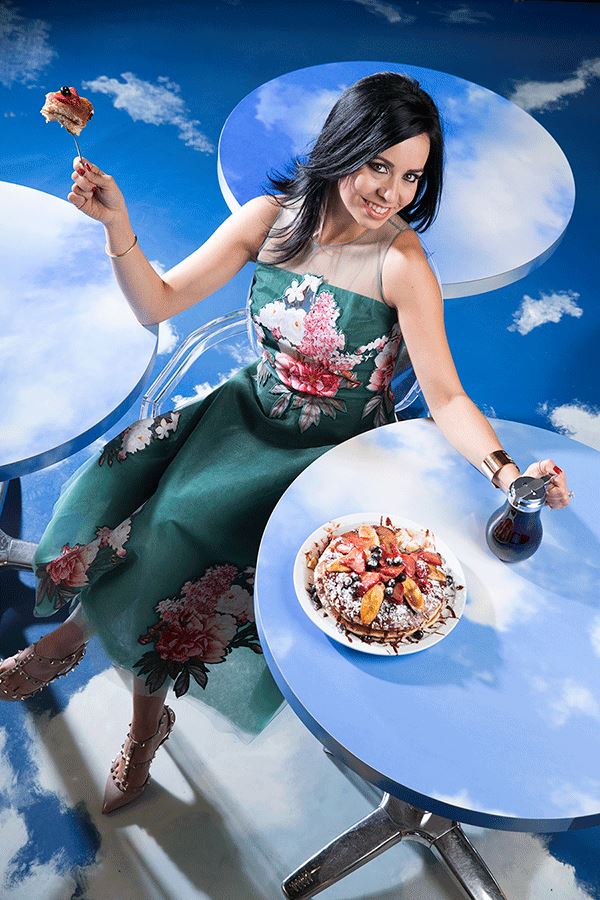 Imagine the possibilities!  Use oversized graphics to create dramatic wall panels or accent spaces within a room.  Think of the opportunities to underscore brand identity in retail shops, medical offices, and commercial settings. Design is increasingly moving to more personalization, and Wilsonart is right on the leading edge.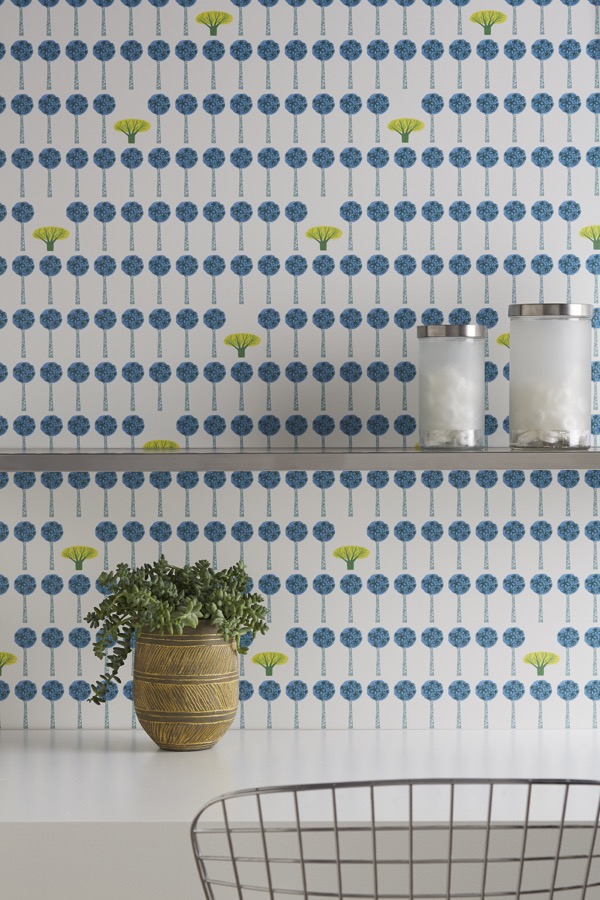 ---
Did you know that Wilsonart also makes gorgeous quartz surfaces?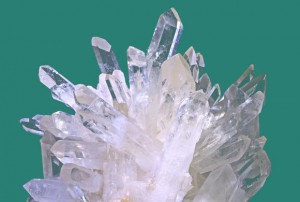 What is Quartz?  Quartz is a hard mineral composed of silica and oxygen and is the second most abundant mineral found on earth.
Wilsonart calls quartz counters the doppelgänger of stone.  Quartz counters are engineered stone formed by combining 90% ground quartz with 8-10% resins, polymers, and pigments. This forms a very hard granite-like surface.  Wilsonart creates quartz counters that simulate the beauty of natural granite but are much less maintenance.  Quartz counters don't need to be sealed like natural stone, and all that's required for cleanup is mild soap and water.  This is why I prefer Quartz to natural stone:  beauty and low maintenance!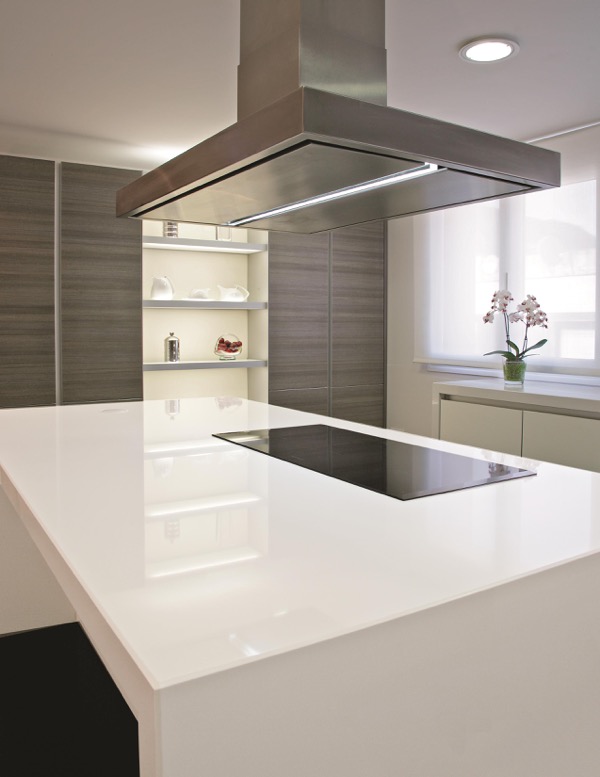 Quartz counters also are cool to the touch like granite and marble, something I appreciate, living in Florida.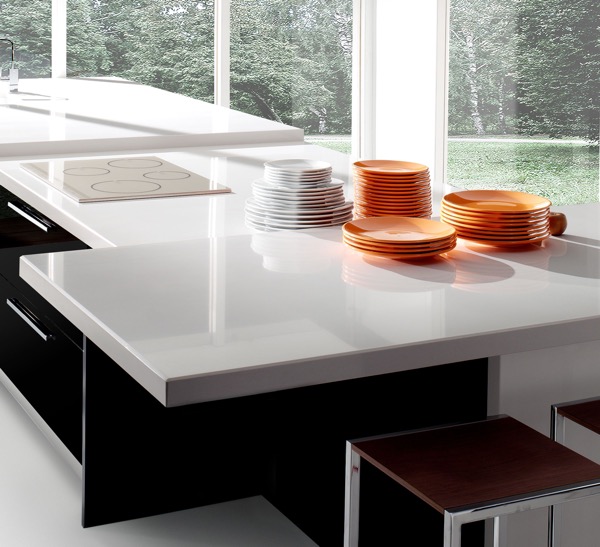 Wilsonart has many sophisticated patterns in all styles, whether modern or traditional.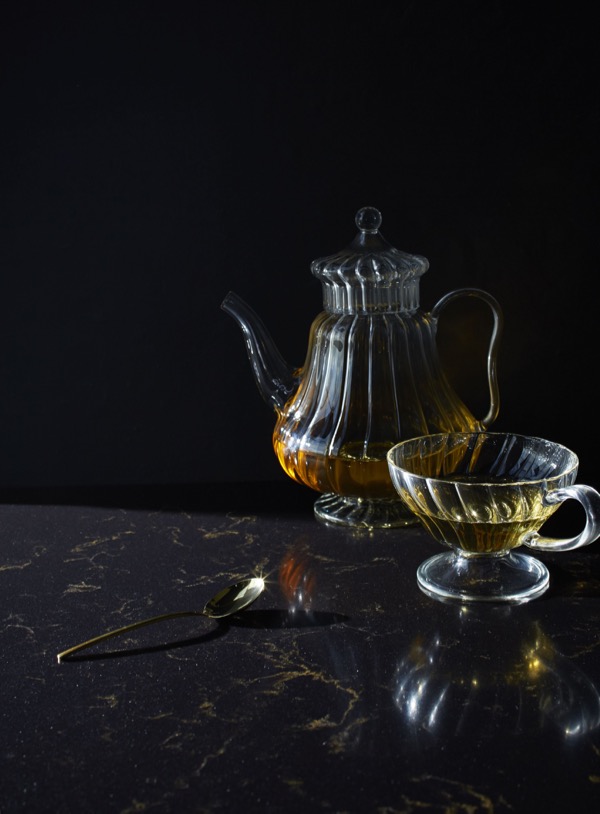 The veining in these Wilsonart quartz counters is quite beautiful.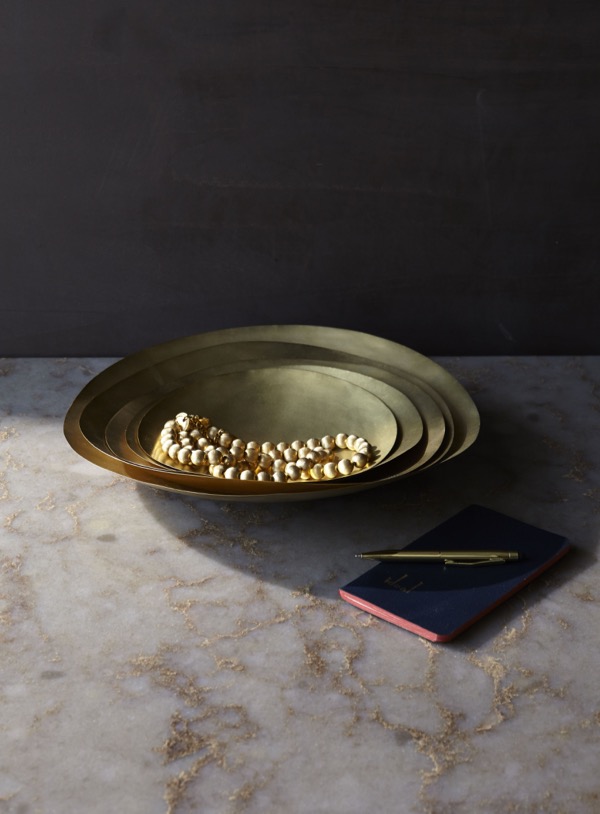 For more than 50 years, Wilsonart has been an eco-friendly manufacturer.
30% of the fiber used to make their laminate comes from recycled sources and is certified by SCS Global Services.
They sponsor ZeroLandfill communities and Silver sponsor for Save-a-Sample program.
They're the largest donor to local United Way organizations in Central Texas, and a
Major fund-raiser for Scott & White Children's Hospitals.
Wilsonart was the first North American laminate manufacturer to achieve the Forest Stewardship Council Chain of Custody of Certification,
They have also achieved UL Greenguard Gold Certification for low chemical emissions on all laminate types.
Clearly, Wilsonart is an upstanding citizen among corporations and care about the earth's resources and keeping their products healthy!
A great big THANK YOU to Modenus and to Wilsonart for a wonderful experience on #BlogTourNYC!  To see more about Wilsonart, click here.  And to follow along on my BlogTourNYC experience, see my posts Smart & Sexy in the Bathroom,  A Steamy Afternoon in New York City, and Someone's in the Kitchen at Kips Bay Decorator Show House.  And if you're thinking of updating your kitchen or bathroom with new counters, I hope to hear from you!