Designers have to be detail oriented. Why? As the famous German-American architect Ludvig Mies van der Rohe said, "God is in the details."  In other words, it's the details that make or break the design.
Here is a master bedroom drapery and bedding design that includes draperies, cornice, slipcovers, duvet, pillows, and a scaldino.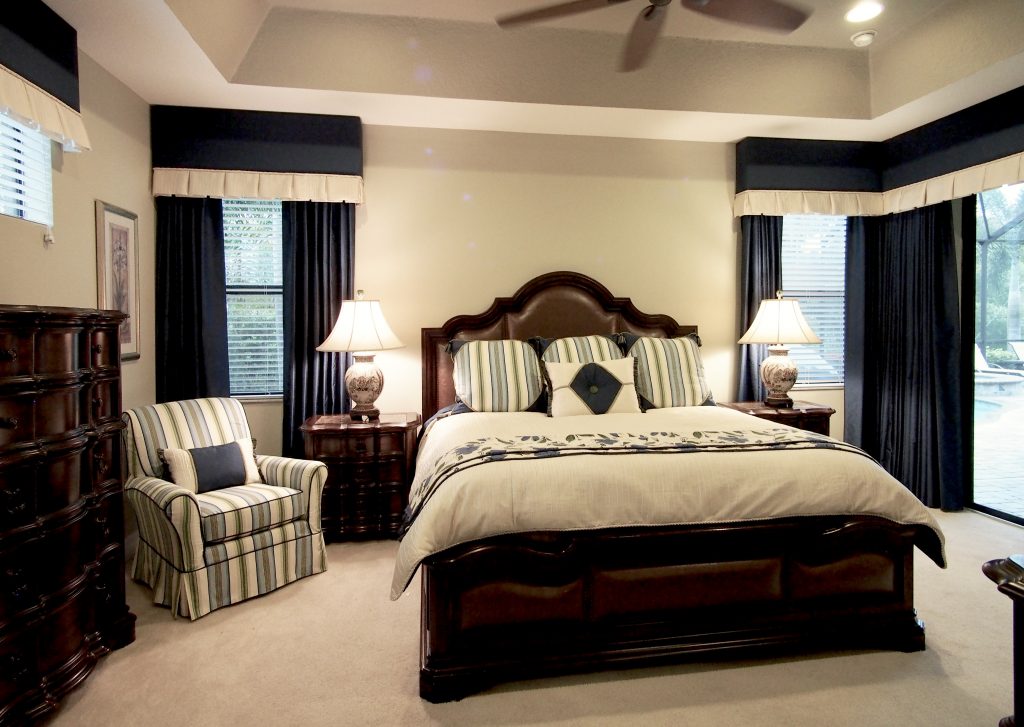 Here is the rendering to show the clients how their bedroom would look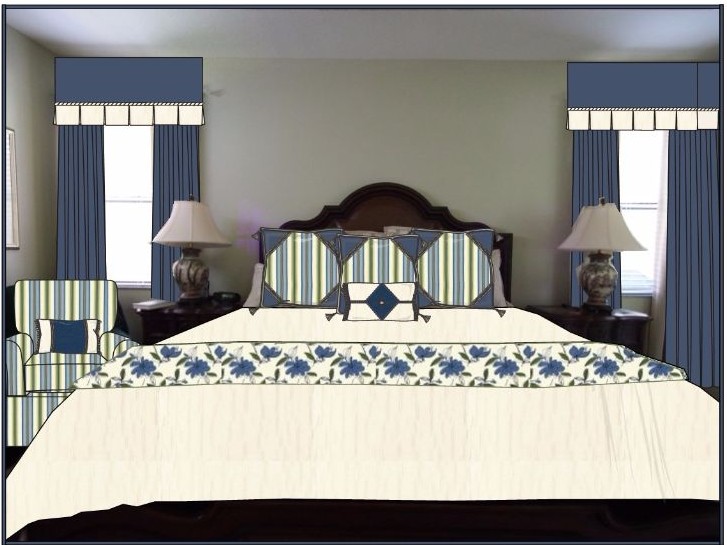 With a color palette of sapphire blues, spring greens, and ivory, I combined 5 fabrics, 4 different size and color lip cords, a brush fringe, a gimp, and 12 tassels to add the finishing details.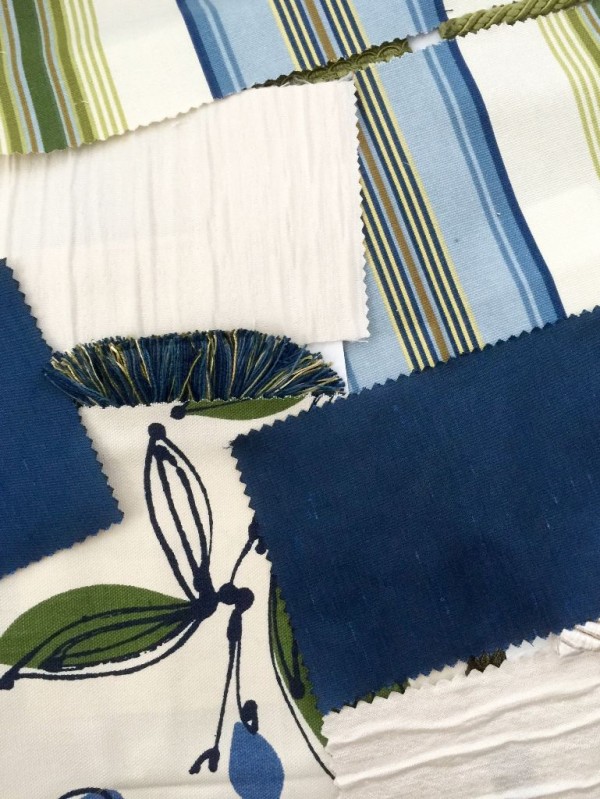 As a comparison, here's how the same basic design would look minus the details.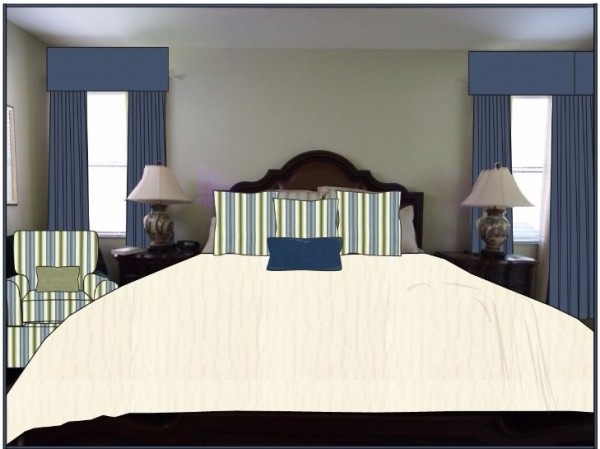 Looks unfinished, doesn't it?
Details are the difference between mediocre and sublime.  And who wants mediocre design?
If you'd like to add some Interior Beauty to your home, I look forward to hearing from you!
~Anne
And for those who are wondering, a scaldino is literally an Italian brazier, a portable ceramic container shaped like a basket with handles.  Back in the days before central heating, people would stay in the kitchen as long as possible, dreading the ice cold beds that awaited them.  After the kitchen fire had been burning all evening, there were plenty of glowing embers.  The last person to go to bed would scoop them into the scaldino, put the scaldino inside a rounded structure of wooden slats called a trabicco, then slide the whole contraption under the sheets and blankets for about 5 minutes to warm the bed before moving onto the next bed and the next bed and finally their own bed.  The air in the Italian stone houses was humid which meant the sheets were damp, and once the scaldino heated up the bedding, columns of steam would arise from the bed and the bed appeared to be on fire!  But it was just the steam.  The warmth of the bed didn't last long, so people hoped they'd fall asleep before the bed became ice cold again.  Nowadays we use a scaldino to mean the decorative fabric piece at the foot of the bed, which can indeed warm your toes, just not as much as a scaldino!  (taken from Trapped in Tuscany, a book by Tullio Bruno Vertini)